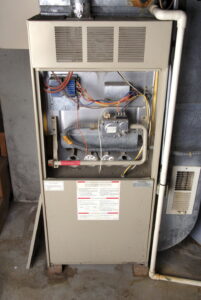 Gas furnaces are popular in our area, and it makes sense! They're effective at what they do, they're efficient, gas is an affordable fuel source, and they work reliably. With some of the cold weather we've been hit with lately, it makes sense that homeowners are starting to do their research into these systems if they don't have them already.
One thing that consistently turns customers off from investing in a gas furnace is the gas. People hear about carbon monoxide fatalities and it's an understandable fear about having a gas-burning appliance in the home. Gas fires are a reality in our world when gas-burning appliances start to leak. But, when it comes to your furnace in Metairie, LA, as long as it's maintained by a professional, you shouldn't have to worry at all.
Here are some ways that your furnace has built-in safety measures that will keep your home from being in peril.