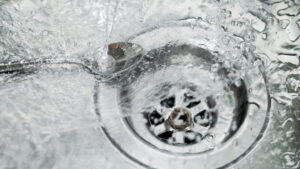 Strange sounds are not good when it comes to plumbing systems and drains. They tend to be a sign that something isn't good and might actually be getting worse under the hood. Sure, your garbage disposal can make a noise, and the actual sound of the faucet running should obviously make a noise, but we're talking about the drain.
Sounds like gurgling, dripping, and bubbling are noises that a clog might be forming and that you need professional drain cleaning services. As fall approaches and we start cooking holiday meals for our families and friends, kitchen plumbing in Metairie, LA becomes more and more important. Let this blog serve as a reminder that your plumbing should be in good shape to handle the tasks ahead!
Let's discuss drain noises and what they mean. We want all of our potential customers to be confident that they can call us when they detect a problem.