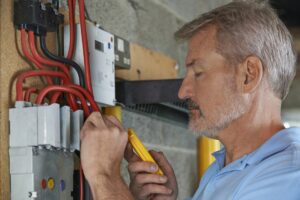 There are probably a million reasons to avoid trying to repair your electrical system yourself. In this blog, we'd like to focus on three really good reasons why homeowners should stay far away from picking up their toolbox and opening up their electrical panel at home.
While some of this might sound straightforward or obvious, the truth is that homeowners often try to do something that's a little outside of their wheelhouse for a variety of reasons. DIY repairs are cheaper, they don't require any training or certification, and the internet houses a great library of tutorials and videos on the work you're doing. All of this sounds nice, but it's not going to end up the way you want.
As Slidell, LA electricians, we're going to cover why DIY repairs are not all they seem to be, and why they might end up costing you more money down the line.