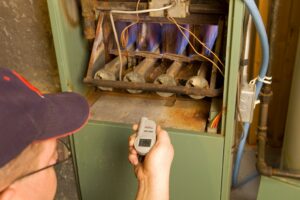 There are few iconic duos that fit together more than uncomfortable noises and a malfunctioning furnace. Sometimes homeowners can close their eyes and remember distinctly that sound that drove them to call us for help. These noises can range from nuisances, to downright scary.
We want to accomplish two things in this blog. The first thing we want to do is reassure you that the noises your furnace is making, no matter how scary they sound, are just noises. As long as you shut the system down and call us for help, we promise you will be fine.
The second thing we want to accomplish is to list out some of the most common noises a furnace makes and clue you in as to what they mean. We'll talk about why it's so important that, depending on the noise, you schedule furnace repair in Metairie, LA. Take a look below at our comprehensive furnace noise guide.