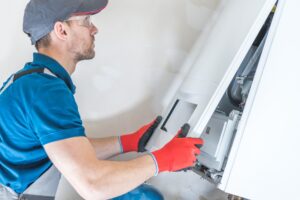 Now that it's officially October, it's time to start shifting gears to focus on heating systems instead of air conditioners. You can feel the change in the air, especially at night when things cool down a lot. It's only going to get chillier throughout the year, so we believe that the earlier our customers can take care of their heating systems, the better they'll be for the next few months.
Of course one of the ways that people can take full advantage of their heating systems is with heater maintenance in Slidell, LA. This service is going to improve the output of your heating system, keep its efficiency level high, and also help it last a long time. Since temperatures aren't quite "cold" yet, it's the perfect opportunity to start getting your heater ready for winter with such a valuable service.
Let's talk about why now is the perfect time for heating maintenance, and how it's going to help you going forward!