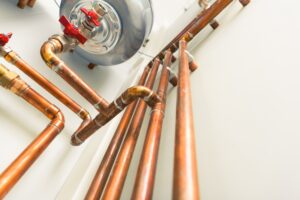 We know that it's probably the first time that many homeowners are hearing the term "plumbing maintenance." It's not thrown around very often and many people think it's just some additional cost if you want to be "extra safe" with your home plumbing system. While we understand the sentiment that homeowners have, and we love the headstrong nature of our customers who think they can maintain their plumbing systems on their own, we need to do our due diligence.
No, you can't perform plumbing maintenance on your own. And no, plumbing maintenance services aren't reserved for those homeowners who are just exceptionally "unlucky." Calling a plumber in Slidell, LA for plumbing maintenance can be a proactive move to avoid repairs down the line and keep your system in good shape.
Yes, plumbing maintenance can help you save a lot of money in the future—and here's how.