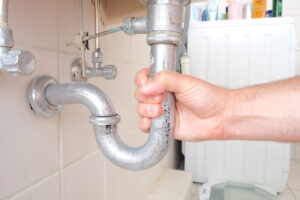 When it comes to quality plumbing services there are two options—service that works completely and service that doesn't. The reason why our team focuses on "service honoring the golden rule" is because we're committed to treating your plumbing system as if it were our own.
Sometimes homeowners get caught in a loop where they're constantly paying a plumber who they think is helping them with quick plumbing fixes. What's actually going on, is that this plumber is doing the bare minimum in order to score a few extra bucks from a homeowner that they really don't care about. It's despicable, and it's ultimately why we got into this business in the first place.
When it comes to things like Metairie, LA drain cleaning services—there should really only be one team to call. We're going to explain why we do the right thing every time, no matter what plumbing work you need to be done.