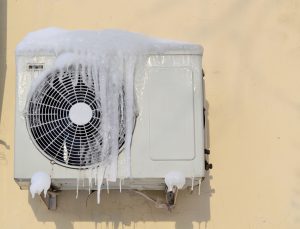 Air conditioners are not supposed to cool your home with ice. Instead, they use much a much more efficient source of cooling—electricity. If your air conditioner is encased in a block of ice, like so many are that need help, then there's something wrong.
What are the causes of ice forming on the coils of your AC? How bad can the damage get? Is it an expensive fix to have done? We can answer all of these questions if you keep reading. Just remember that nothing you read online is going to make you feel better than calling our team.
Calling us for AC repair in New Orleans, or if you just need some advice about your system, is the best thing you can do. Our qualified experts have experience with this kind of issue, and we can talk you through any necessary steps.