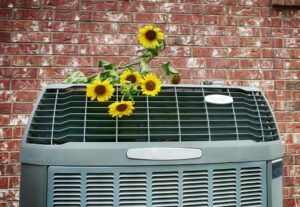 Down here in the Bayou, we get a lot of mileage out of our air conditioners. It shouldn't be a surprise to anyone that the season for bringing our AC systems out of retirement is already well underway. We've had some freak-cold weather for a few weeks, but now it's time to prepare for the heat.
Wait, don't just run the system willy-nilly! Just like a car or a different appliance that's been in retirement for a few months, there will be some things you'll want to do to make sure it runs optimally. After all, running your system incorrectly now, before the heat has arrived, could cause a breakdown when you need it the most.
Today, we'll go through and mention why Gretna air conditioning maintenance is so vital during the spring, as well as talk about some best practices for taking your AC out of retirement.
Why Maintenance, and Why Now?
Maintenance is absolutely vital for your air conditioning. It allows a professional to take a good hard look at your system and address any problems that might be either about to crop up, or ones that are already causing problems. By addressing issues, making small adjustments, replacing tiny parts, lubricating ball bearings, and so on, your system will run more efficiently and cost you less.
As far as spring maintenance goes, it doesn't really matter much to our team when you get your maintenance done. Spring just happens to be the perfect time because of two reasons.
It's during what we call the "shoulder season," meaning our schedules are a lot more open than they would be in the summer or winter. This means we can provide maintenance when you need it rather than when we're available.
It's right before your AC is needed in full-swing. This means we can address any repair needs before hot temperatures appear.
Best Practices for Springtime
Let's say you've had maintenance performed, or you've got a maintenance appointment coming up soon, but you want to be extra prepared for summer. Perhaps you're just not that fond of hot, muggy, weather, and you want to make sure you're ready for it. Here are just a few tips to get your AC system ready for summer!
Change the filter. If the last time you changed the air filter was last summer or fall, then we suggest you do it before you turn your system on again. Chances are likely that there's a lot of dust that's built up in the air filter over the season you haven't used it.
Clean around the outdoor unit. Rain, mud, pebbles, and critters have probably not been very kind to your air conditioner over the winter months. Try cleaning around the system to maximize the airflow when the system is turned on.
Unblock your vents. Your indoor vents are going to be vital for proper air circulation. Perhaps you've moved things around or are dealing with a furniture situation—as long as nothing is blocking an air vent, you'll be fine.
If you need help with maintenance or repairs, call Natal's Air Conditioning today. Service Honoring the Golden Rule.