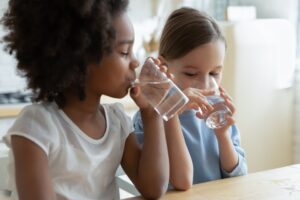 If you've been paying any attention to the news lately, you'll have noticed by now that plumbing parts have started increasing in price. It's not just plumbing parts, it's practically every component to every machine or building system! This is due to a nationwide shortage in supply that's starting to bleed into every single industry. Don't worry, as long as you're prepared and working with the right team, you'll be fine.
We'd like to guide those homeowners that might be worried through some safe practices during these difficult times. We understand the urgency to purchase expensive plumbing parts when you need them, especially when you're not as familiar with the plumbing industry, but we'd urge you to contact us first.
As plumbers in Mandeville, LA we know exact prices, how long it will take to get certain parts, and we can clue you in to the market on when this will subside.
Always Call Ahead of Time
When you call us early on, we can work together as a team to figure out the most affordable, long-term solution to your problem. While we might not have a part in stock, chances are likely that we can get our hands on one at an affordable price at some point soon. We have direct access to manufacturers and we can work out a timeline to acquire parts that you need without complication.
Also, when you call us to schedule your plumbing repairs or installation, we can make sure that the work is done on your schedule. The more you try to do on your own, the more likely you'll be waiting to acquire parts and pay more money down the line.
Schedule Maintenance to Preserve the Parts You Have
Do you know what's better than purchasing a new part or component for your plumbing system? Having a plumbing system that's in such good shape that it doesn't need any component replacements. This is entirely a possibility when you sign up with us for plumbing maintenance or prompt repairs.
Let us take a thorough look at your plumbing system and make minor adjustments so you can be set up for success. Hopefully, this can get you through this difficult time of price hikes and supply shortages with your money still in your pocket!
Go Through Us
Acquiring plumbing parts from a hardware store, or a big box store, is a bad idea right now. We're not big fans of DIY solutions anyways, since only a qualified professional has what it takes to get a job done correctly, but that is beside the point. We're trying to save you money, and purchasing your plumbing products from these stores could be the first step at losing your money.
Professional plumbing teams like ours get our products directly from manufacturers, which means we're more likely to have stock on hand of components you need. In dire times with part shortages, the big box stores and hardware stores will increase their prices while we might still have plenty of parts to go around. At this point, you're just better off calling us to get the work done at an affordable price.
Call Natal's HVAC, Plumbing & Electrical for professional plumbing work. "Service Honoring the Golden Rule."