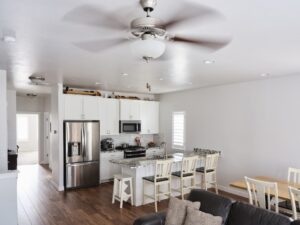 Spring is here and it's time to start planning ahead! We know that summer is right around the corner and at the rate things are moving, it'll be here before we know it! So, in light of this news, we need to start planning how much electricity we're going to be using.
Electricity is the most important energy source in the summer because it's what our air conditioners and other appliances use. Sure, some homeowners might have gas appliances like stovetops, but those use a fraction of the energy that an HVAC system does.
This blog post is dedicated to one appliance in particular that we know will be able to help you lower your energy bills this summer, and that's a ceiling fan. Down below, we've input some reasons why a ceiling fan is such a good investment. All you need to do is call our professional electricians in Slidell, LA for support!