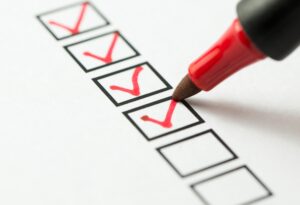 Our motto here at Natal's Air Conditioning is "service honoring the golden rule," which means we need to do the best for our customers. If you've come to this blog, you're probably panicked about your malfunctioning generator that needs help. Since we pride ourselves on treating homeowners the way we'd want to be treated, it's time for us to help address some of those repair needs.
If you're in need of generator repair, then we've got you covered. There are different things that can go wrong with a whole-home generator, from power supply problems to efficiency issues, and our team is perfectly capable of repairing your malfunctioning unit. We've listed five important things to remember when calling for professional generator repair so that you enter into this work more informed and less stressed out.
1. Don't Avoid Repairs
Homeowners have a lot to think about. From mortgages to heater repairs, car insurance, and everything else that's on the list of bills to pay, you've got your hands full. But when you avoid generator repairs until the last minute, you're more likely to experience additional expensive issues and a faulty generator during a storm when you need it the most.
It's always better to heed these problems head on and deal with them as quickly as possible. Who knows, your quick action might lead to the prevention of two more repair needs that otherwise would have occurred.
2. No Power Can Be Serious
Going without power "a few times a year" can be worse than you think. Your food can spoil, your healthcare equipment can stop functioning, your emergency devices like phones and computers could run out of battery, and you'll end up spending more money on dealing with a power outage than you would repairing your generator. Put your money to good use by investing it in repairs.
3. It Could Be Time for a Replacement
Before you send a professional on their way after they repair your generator, it's a good idea to at least discuss replacement. If your system is constantly breaking down, requiring extensive and expensive repairs frequently, or it's just nearing old age, then it could absolutely be time to replace it with a generator that's going to last.
4. Tell Us About Your Other Generator Problems
Sometimes there can be multiple problems affecting a generator. We'll only have minimal knowledge when we enter a generator repair for the first time, so it's a really good idea to tell us about all your generator experiences. You might be able to clue us in on two or three additional problems plaguing your system that need to be repaired, and our team is more than capable of providing those repairs.
5. Climate and Location Is Important
We get that your northern relatives, or friends from other countries might tell you that a generator isn't a necessity, but they don't know the weather we experience. When you see as many storms and power outages as we do, it becomes clear that living without a generator is harder in every way than living with one. It's an necessary expense, and it's worth getting your system repaired so it can treat you well during those tough times.
Natal's Air Conditioning has your back. Call us today! Service honoring the golden rule.