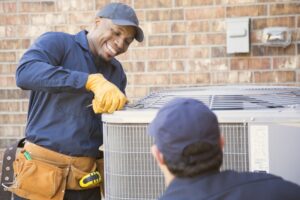 BPI, NCI, NATE… there are enough certifications in this field to make a homeowner's head spin. What do these abbreviations mean? And why are they listed all over the web?
Finding the right team to work properly on HVAC in New Orleans, LA is a difficult chore for a homeowner. Knowing a little bit more about these certifications and what they mean could give you some insider's knowledge about how this industry works. It's important to have the help of a professional that's trained in all the right areas and these certifications can be a big thing to remember when choosing the right company to work with.
It's time to unspin your head and take out your notebook. We're going to dive into what these certifications mean and why they could be very important when deciding who to turn to for professional service!
NATE
NATE certifications are practically the gold-standard for HVAC quality in the professional world. NATE stands for North American Technician Excellence and it's given by the largest nonprofit organization in the United States. If a professional has a NATE certification, the chances are very high that you'll experience a serious quality of service, since they've gone through pretty rigorous testing and a standardized certification process to achieve this award.
NATE certifications are all about competency. There's a general level of competence that an HVAC technician has to have in order to achieve a NATE certification. Anyone that you work with who hasn't passed this kind of test could be an amateur in the field, or might not be as experienced with the technology you have as you'd be comfortable with.
BPI
BPI stands for Building Performance Institute, and this certificate is given by an organization focused on residential energy efficiency and weatherization. If you work with a professional that is BPI certified, it means they're uniquely well-equipped to provide you with high-efficiency HVAC solutions that are also proven to work against all sorts of climate conditions.
This certificate is all about HVAC performance and efficiency, which goes a long way in this industry. Companies without this kind of certification might install a working heater or air conditioner, but all bets are off when it comes to maintaining the efficacy and efficiency of that system. Working with a BPI-certified team could save you a lot of money down the line.
NCI
NCI simply stands for National Comfort Institute, which is an organization that provides tools and training for HVAC companies all over the country to achieve success by delivering improved performance, quality, and value.
The NCI certification is given to HVAC companies that really go above and beyond for their customers, both in customer service and in the quality of their work. This certification is a pretty good indicator that you're working with a great team.
The Choice Is Yours
We can't choose an HVAC team for you. But with these certifications, the internet, and some classic sleuthing, it's not impossible to choose the best team in the area and save some money. Why not invest in a team like us that's got all three of these certifications?
Contact Natal's Air Conditioning to get your HVAC work done right. Service Honoring the Golden Rule.