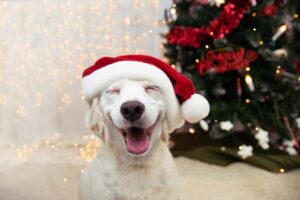 When a light bulb burns out or you've got a sconce that needs to be refreshed to fit the new aesthetic of your home, we understand putting in some elbow grease and getting to work. However, there's a pretty thick line between fun projects for you and your family, and things that could be considered unsafe and a hazard.
As your local professional electricians in Kenner, LA, we hope you don't mind that we've come up with a holiday guide to which DIY fixes you should probably stay away from this season.
There are thousands of tutorials online on how to do fun electrical projects with your family. Put up the holiday lights and set your home up with some smart home devices that play your favorite holiday music. We don't want to damper your spirits! But just leave the more dangerous and difficult electrical tasks for the pros.
1. Wiring and Electrical Panel Work
The difficult thing about trying to tell homeowners which work they can do and which they shouldn't is the fact that some of the most dangerous and difficult electrical appliances to work with are small in size but carry a lot of power. Wires and electrical panels might just seem like another project you can take on when you notice something wrong but we need to talk about what can go awry.
Depending on how old your wiring is and the condition things are in, your wires could be hazardous to touch and fraying. Not only that, but you could be dealing with a moist environment that adds water damage to the mix. Water conducts electricity, which means that you could hurt yourself if you're not prepared to wear the right safety equipment.
Basically, when you start running into faulty wires or something wrong with your electrical panel, do yourself a favor and call the pros!
2. Installing Electrical Wall Fixtures
Are the fixtures that produce light in your living room just not what you want? Perhaps they were there in the house when you bought it but you'd like to update the look and feel of your home? This is perfectly normal, but depending on how extensive the work is, it might not be a good idea to take on this project by yourself.
New fixtures require balancing your home's electrical grid properly, as well as making sure that the right connections are set up in the proper (and safe) places. Trying to do this work on your own could leave your home susceptible to electrical problems in the future.
3. Adding Electrical Appliances to a New Home Section
Did you finally get that porch walled in and finished? That's great news! Unfortunately, you can't just add lights and electrical appliances to it without professional guidance. A new home section that's finished like a basement or porch, means more electrical power is going to be drawn from your home's power grid.
Working with a trained professional will ensure that your home isn't drawing too much power and reaching dangerous levels of power consumption through a system that isn't built to handle it. We can help you avoid this problem entirely.
Do yourself a favor and contact Natal's HVAC, Plumbing & Electrical for fast and reliable electrical services. Service Honoring the Golden Rule.