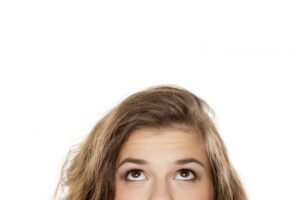 You've probably seen enough on the news and in our neighborhoods that our power grids are really suffering. Homes are losing energy, electrical systems are collapsing, and the cold weather is causing energy bills to skyrocket. It's hard out there, and we hope everyone is doing well during these trying times.
That being said, there's a big difference between calling a handyman for some electrical repair and working with a team that provides a consultative approach. Slidell, LA electricians come in all shapes and sizes, and ours look to offer homeowners advice and consultation instead of just making quick fixes to earn a buck.
What are the benefits to working with a team that's going to consult with you? Read on and we'll talk about why a professional electrician who communicates with you is always going to be worth more than the opposite.
What Does a Consultative Approach Mean?
Consultation is a type of selling that prioritizes your home, your family, and our relationship over making money. This is the short answer to this question. Let's explain this in more detail.
When you experience a power outage, say from a broken electrical panel or a tripped circuit, you need help. But the kind of help you need is going to depend on what specifically went wrong, what components need to be replaced, and how your specific home electrical system works. A normal electrician would just fix the parts they deem important to fix, give you a bill, and call it a day. Not our team.
We consult with our customers by providing an open dialogue about the problem with your electrical system. We identify problems, discuss solutions with you, and wait until we get the go-ahead from you before we repair anything. We want to work with you to do what's best for your home.
What You Can Get From Our Service
When you call us for help with your electrical panels, surge protectors, or indoor lighting systems, you get honest service. If your circuits tripped because your whole electrical system can't handle the amount of appliances and devices that are supposed to run on it, we're going to tell you—even if it's hard.
We provide pricing before we do anything, so you know what you're getting into. Regardless of how large the job is, from a whole indoor lighting system installation to just the replacement of a couple surge protectors, we won't do anything until you've given us the seal of approval.
We've even got a money-back guarantee that comes with our consultative approach. We want to make it abundantly clear that there's no risk going into business with us, and that we treat you better than a lot of contractors out there.
Call Today
Our motto is "Service honoring the golden rule" because we care that much about your home. Customer satisfaction is our highest priority and we promise that when you call us for electrical work, we won't disappoint.
Contact Natal's Air Conditioning today for all of your electrical needs. Service Honoring the Golden Rule.