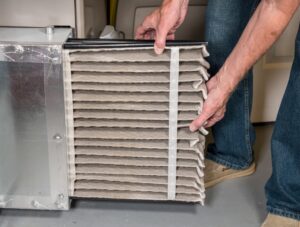 'Tis the season! Well no… Not that season. It's the season for maintenance and it's finally time to pull our heating systems out of hibernation. If you've got a heat pump, then you probably don't have to pull anything out of hibernation, but you're still going to want to read this blog post. This season is maintenance season, and we're going to talk about why it's so important to get maintenance done on your heater now.
Think about it—wouldn't you rather call for HVAC maintenance in Marrero, LA now while things are calm and our schedule is open? And to entice you a little more, setting your heater up for success now is a great way to avoid problems later when you need it the most. It feels a lot better to have a well-maintained heating system during the chilly temperatures of winter.
So, let's walk through our guide to getting maintenance and pulling your system out of hibernation!
Follow Our Guide
Maintenance season might sound like something complicated, but it's really not. First, you're going to want the help of professionals to have maintenance performed on your system the right way. Then, you'll want to take a walk around your home and make sure things are ready for the winter.
We're not just checking to make sure you're comfortable, we're checking to make sure that your home remains energy efficient for the foreseeable future. This will decrease your monthly energy bills and keep more money in your pocket.
Step 1: Call for Professional Maintenance
The first thing you can do for your heating system is to call for professional maintenance. Our technicians will schedule an appointment for you where we can measure the efficiency of your system, as well as make minor adjustments and repairs to keep it running at peak performance.
If there are any repair needs cropping up, we can even let you know so you're aware to schedule a repair down the line.
Step 2: Clean Around Your System
Your HVAC system requires at least two feet of space around it in order to properly work and not overheat. We're not just talking about the outdoor cabinet of a heat pump, we're talking about indoor furnace systems as well. Try moving some of those old boxes and storage containers away from your furnace to allow for a safer, more efficient system operation.
Step 3: Change Out Your Air Filter
Get off to a fresh start this heating season by changing out your system's air filter. This component helps protect the interior, more sensitive parts of your heating system from dust, dirt, debris, pet dander, and more. Changing it out now means you're starting off on a good footing.
Step 4: Assess Your Heating Bills
Try taking out your old heating bills from last year. Or, if you've got an online account with your utilities provider, you can look up your payment history online. This will give you a good sense of your home's energy efficiency. If it's starting to rise to the point where you're paying a higher percentage every year, or if costs are spiking, it's helpful to notice this and call our team. We can help make targeted repairs to return your energy efficiency back to normal!
Contact Natal's HVAC, Plumbing & Electrical today for comprehensive HVAC maintenance. Service Honoring the Golden Rule.